Gently Cooked Lamb And Carrot Recipe
---
Tastes like home | No Cooking Required
Fresh meats, whole vegetables and powerful superfoods, cooked in bone broth.
Fulfillment expected week of October 23rd
*Please note any order containing this product will not be fulfilled until the week of October 23rd. Should you need other products sooner, please place a separate order for those items.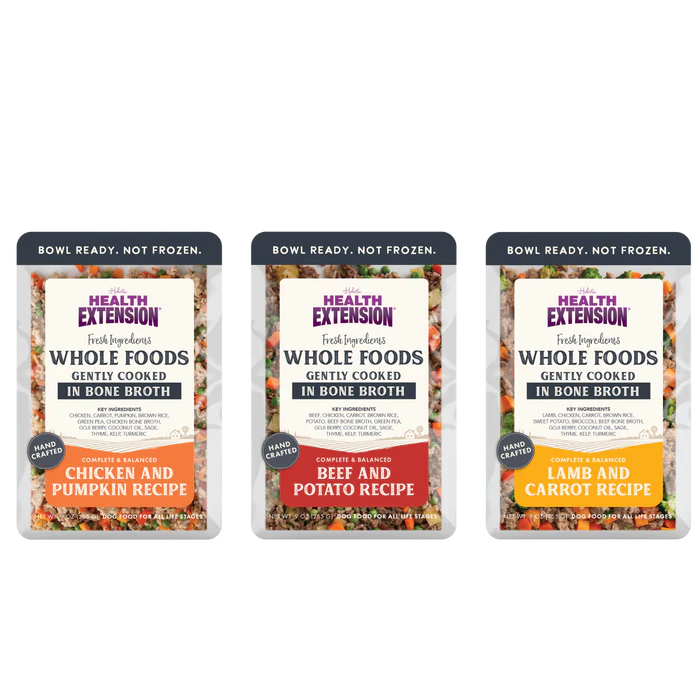 Functional Nutrition In Every Bite
Increased Vitality
Mouth-watering Meat based recipes infused with 30+ superfoods
Balanced Digestion & Powered Immunity
Proprietary Blend of Probiotics, Apple Cider Vinegar and Colostrum
Love them Longer
Fresh, whole Food Ingredients for a long healthy Life.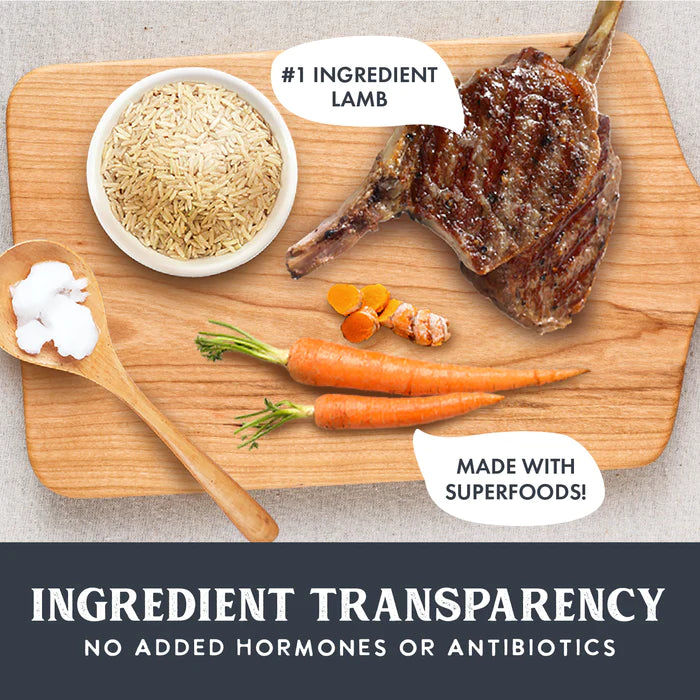 A Closer Look at Our Gently Cooked
Discover the essence of ingredient transparency in our gently cooked pet food. We proudly list every ingredient, from deboned lamb to wholesome vegetables, superfoods, and essential vitamins, ensuring you know exactly what nourishes your furry companion. Trust in quality and clarity for your pet's well-being.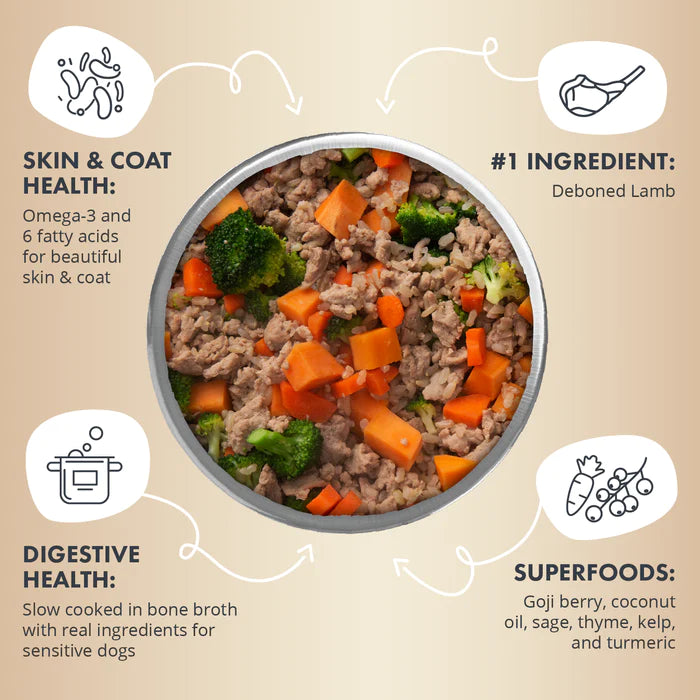 Boosting Your Pet's Health
Skin & Coat Health: Transform your dog's appearance with our Omega 3 and 6 enriched formula. Say goodbye to dull fur and hello to radiant coats.
#1 Ingredient: Deboned Lamb: We prioritize quality with deboned beef as our leading ingredient, providing a protein-rich feast for your furry friend.
Digestive Health: Our slow-cooked dog food in wholesome bone broth promotes digestion, ideal for sensitive tummies.
Superfoods: Elevate your dog's nutrition with our blend of superfoods like Goji Berry, coconut oil, sage, thyme, kelp, and turmeric, packed with essential nutrients.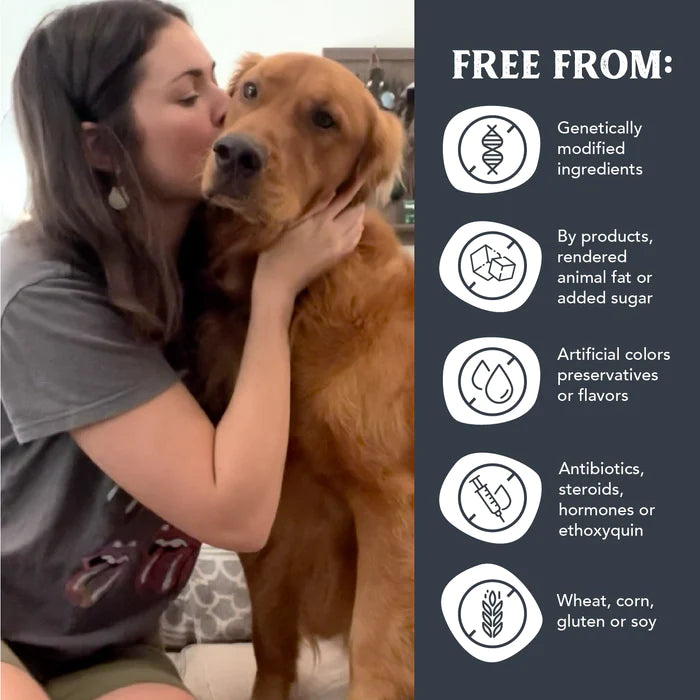 Ingredient Transparency
Knowing where the ingredients in your pet food comes from is important. Ingredients are the key to nutrition, health, and well-being for your pet!
We use the most wholesome, nutritious, fresh, whole food ingredients we can source from the United States.
No GMOs, soy, wheat, corn, by-products, fillers, artificial preservatives, colors, or flavors.
30+ functional superfoods like Apple Cider Vinegar, Ginger, Coconut Oil, Colostrum and Turmeric.
All our products undergo rigorous testing with over 140 total checkpoints to ensure quality and safety.